CanNegev, the home for startups in the field of medical cannabis, healthcare and wellbeing, is pleased to announce that SolDel has joined its incubator program in Yeruham.
SolDel is developing a unique topical drug delivery system for delivery of active therapeutic ingredients, consisting of a dissolvable patch matrix. This innovative technology will enable a controlled-release drug delivery system based on body-fluid soluble pouches for topical treatments.
The cutting-edge SolDel system incorporates a revolutionary controlled-release mechanism for long duration (up to days) combined with application of precise amounts of therapeutic agents.
The SolDel team has over 20 years' experience in delivering unique solutions for applications in medicine, agrotech and foodtech, based on flexible, multi-layered plastic sheets produced by extrusion.
SolDel now joins the uniquely supportive environment of the CanNegev hub at Yeruham in Israel's Negev region. The company will also establish a local workforce to manage, engineer and, later, produce final products.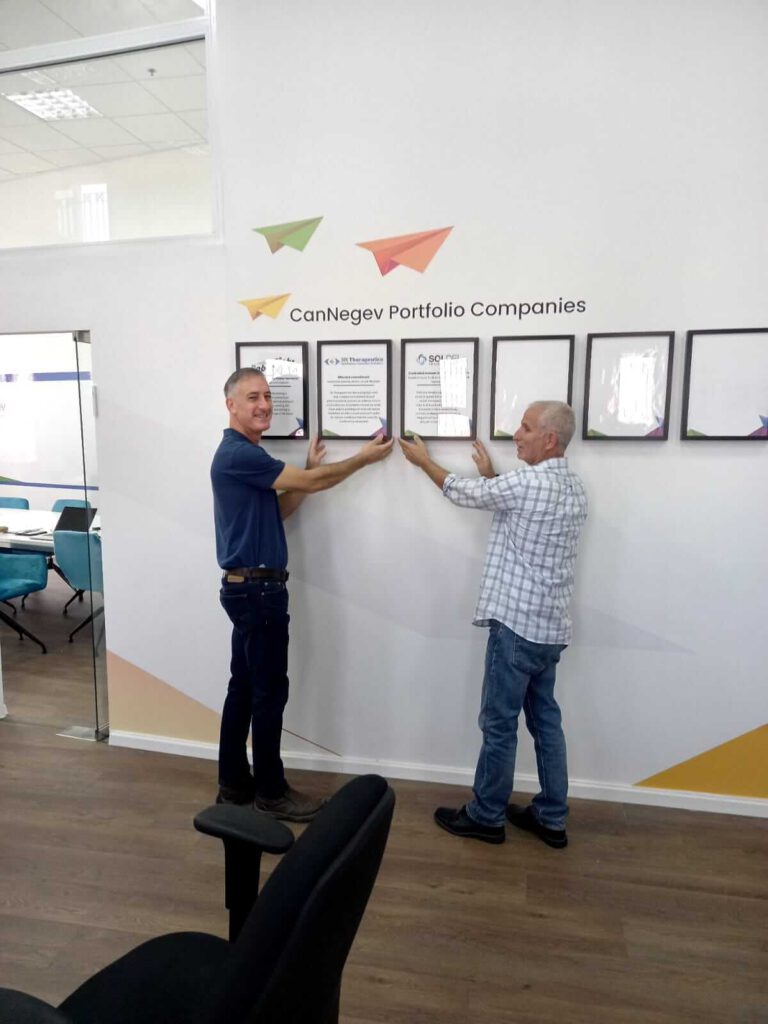 CanNegev wishes the SolDel team every success!